Mandalorian amigurumi pattern | crochet toy pdf
Bounty hunter Mandalorian amigurumi crochet is part of the Star Friends Friends Collection. Check out other patterns from this collection here.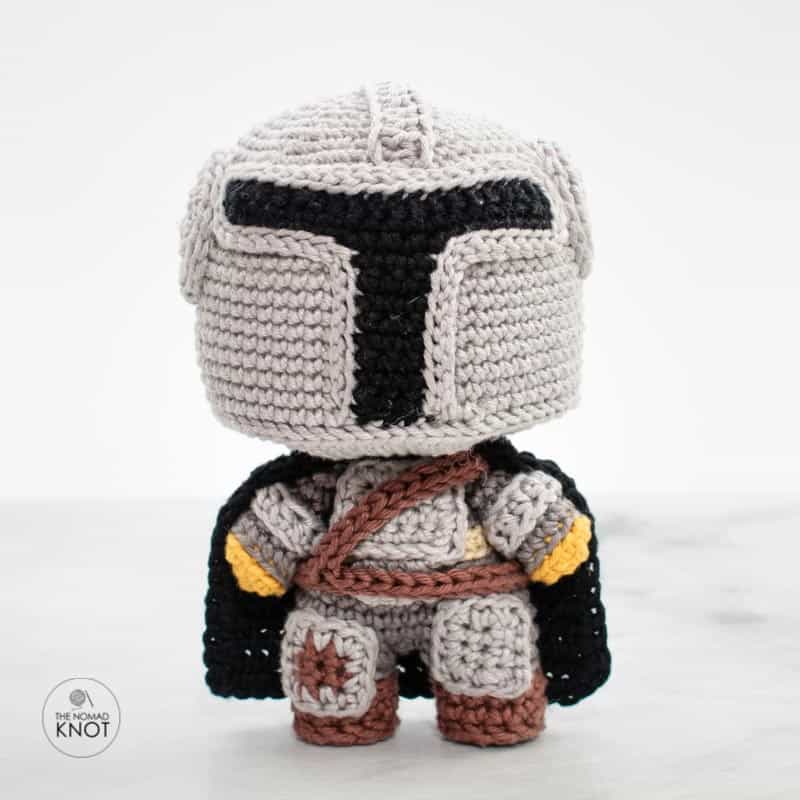 MANDALORIAN – STAR FRIENDS COLLECTION
Amigurumi crochet toy | PDF pattern
$ 6.49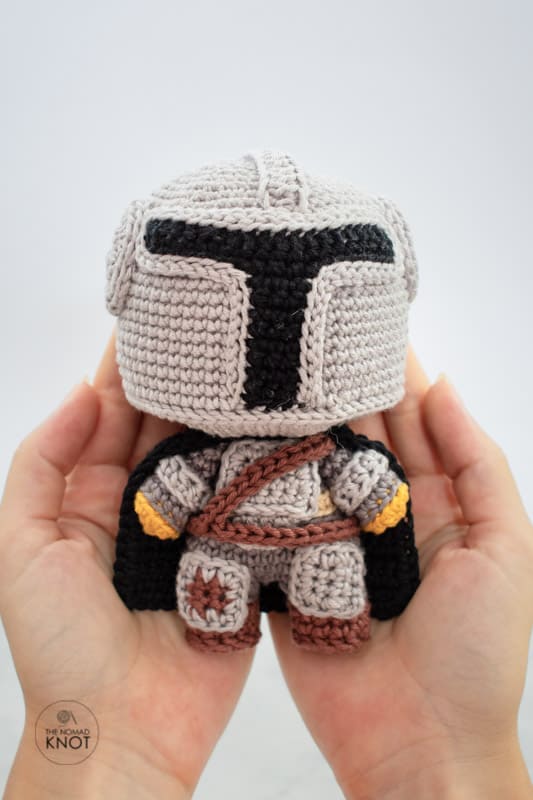 Mandalorian crochet pattern | Star Wars amigurumi toy | Bounty Hunter crochet doll PDF | Geeky toys | Geek gift
This is a DOWNLOADABLE crochet pattern, NOT the finished toy. But if you want to purchase the finished toy, get in contact with me!
Available in English, Spanish and, Portuguese.
About the pattern:
Mandalorian Amigurumi crochet pattern contains detailed instructions for each row, a lot of step-by-step pictures and, additional links to video tutorials to help you finish your toy.
An instant PDF pattern download will be available immediately after the confirmation of the payment. You can see in the download link the details of your order.
About the Amigurumi:
Crocheted with a needle size of 2mm, the finished size of this amigurumi crochet toy is about 14cm.
The material used for this toy is lightweight cotton, and the stuffing material is polyester hypoallergenic.
Additional information:
This amigurumi crochet pattern is for those who have basic crochet skills.
If you are a beginner, don't worry, this pattern has very clear instructions, pictures, and tutorial links that will help you to complete it.
If you have any questions regarding this pattern, get in contact with me! I will be happy to help you finish your amigurumi crochet toy!
You can find more of my patterns here:
or here:
And if you are a complete beginner, check out my free beginner-friendly amigurumi pattern here!
PINT IT FOR LATER
Check other members from the Star Friends Collection
You may also like!
---
Follow me on social!!!